Russell Abrutyn
Practice Areas: Immigration and Nationality Law.
Admitted: 1999, Washington; 2002, Michigan. Also admitted to the United States Courts of Appeal for the Second, Sixth, and Ninth Circuits; and the United States District Courts for the Eastern and Western Districts of Michigan and for the Eastern and Western Districts of Washington.
Education: The University of Michigan (B.A., 1996); The University of Michigan (J.D., cum laude, 1999).
Member: State Bar of Michigan, Washington State Bar Association, American Immigration Lawyers Association.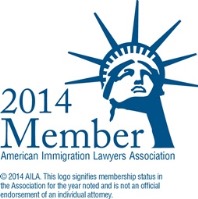 Committees: AILA Amicus Committee (2009-present; Chair from 2013-present), USCIS Benefits and Policy Committee (2013-present); AILA Annual Conference Planning Committees (2011-2013), Michigan Unauthorized Practice of the Law Committee (2010-2011); AILA Removal and Detention Committee (2008-2009).
Awards: co-recipient of the 2010 Jack Wasserman Memorial Award, for excellence in litigation, recipient of the 2011 Sam Williamson Mentor Award, both from AILA, President's Commendation 2014.
Speaking Engagements: Multiple AILA Annual Conferences (2010-present), multiple local/regional/specialty conferences.